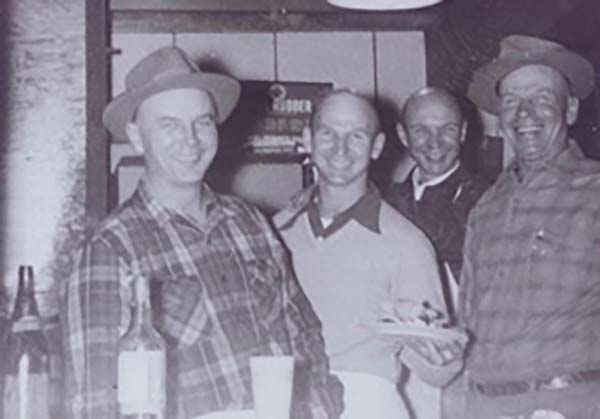 In 1924, Olin Clement Jones founded a small concrete placing firm in Berkeley, California. Olin specialized in transporting and placing a new product, later to be known as ready-mixed concrete. 20 years later, Olin was joined by his sons, Harold and Robert, and the company continued to prosper and grow. Under Harold's leadership the company expanded into new work disciplines and increased its geographical reach. Over the next few decades, the company transitioned into concrete structures, grading, paving and underground utilities. By the 1960's, O.C. Jones was recognized as one of the most respected contractors in the Greater San Francisco Bay Area.
Today, O.C. Jones & Sons continues to build on its legacy as an industry leader, with projects spanning the 9 bay area counties and beyond. With a fleet of 300 pieces of heavy equipment, a skilled staff of 250 professionals, and regional offices located around the Greater San Francisco Bay Area, we are ready to assist our clients in meeting their project goals.
Policy
Safety is our top priority. Implemented through our Injury and Illness prevention plan (IIPP), our safety standards exceed those set by Cal-OSHA and other regulatory bodies. Our goal is to continually strive for zero accidents and injuries.
Engagement
Active employee engagement is critical to a successful safety program. Our safety recognition, annual awards, & I2 ideas programs, encourage active participation in safety company wide. Safety meetings, stand-downs, and safety reviews provide transparency to all employees, ensuring everyone has a voice in the process. Through the promotion of our safety culture, we ensure every employee makes it home safely at the end of the day.
Training
Our safety team ensures that our qualified personnel are working safely and efficiently. Training starts with our new hire training program, ensuring all employees are well versed in company safety policies. Additional education and training opportunities are provided on a regular basis. Offerings include Hazardous Materials Training, Competent Person Training, OSHA-30, First-Aid/ CPR, and Traffic Control Procedures.
APL Yard (Berth 60-63)
San Francisco Business Times- Redevelopment Project of the Year
Cal State East Bay Fields
California Construction Award of Merit Sports/Recreation
Cooley Landing Park
ASCE Environmental Project of the Year
Golden Gate Fields
California Construction Award of Merit Sports/Recreation
Hwy-80 Truck Scales & Interchange

ENR Best Highway Project of the year
CTF Safety Project of the Year
Hwy 101 Novato
NAPA "Quality In Construction" Award
Oakland Airport East Apron Phase 1
Caltrans Excellence in Transportation-Intermodal
San Jose State Football Stadium
ASBA Distinguished Sports Facility
Sonoma County Airport
CTF Aviation Project of the Year
We pride ourselves on a reputation that was built the old-fashioned way, through hard work and craftsmanship. Check out a few of our awards and accolades.